2014 Custom Printed Kraft Paper Airbag Inflator for Container
Specifications :
1.materials:PP+kraft paper+PE 
2.dunnage bag passed SGS test report 
3.size(mm):500*1000,800*1200,1000*1800(2000,2200),1200*1800(2000,2200) or customized


The biggest harm for the cargo/goods transportation before the appearance of dunnage bag.
The collision between cargo / goods results in the damage of the product-packaging, further causing the damage of cargo/goods.

Dunnage bag can prevent the movement of goods being transported in the trucks, containers or railway transportation. It can fully fill the gap among cargo/goods, support the weight result from the swagging of the cargo/goods, and absorb the shake to protect cargo from damage during transportation. It is better than other supporter or filling-in, and better for protecting environment than the traditional methods, such as foam, plastic products, and so on.

Outside the Dunnage bag is made of PP and PE film faced kraft paper solid and tough. Inside is made by PE. One-way valve inflated and deflated quickly, firmly closed, and can support more than 5 tons of pressure.

Dunnage bag not only has low-cost, but the resistance and shock-absorbing properties are far superior to other fillers. The easily use Dunnage bag can save packing time, lower transport costs and improve the image of the company. More and more companies have recognized and made good use of Dunnage bags.
Before the appearance of the Dunnage bag, wood trays and foam were widely used to fill the gap among the cargo. However, these materials are unsatisfactory in cost and protecting effectiveness, and are subject to some restrictions. With the increasing requirements of environmental protection, wood / foam-filled, and other materials are being discarded.
Now, Dunnage bags are widely used by electronic, IT, chemical, mechanical and electrical, medical, agricultural products, and other industries. 
  
Usage of Dunnage Bag: 
  
If the goods are packaged with acute angles(such as wooden trays, boxes, etc.), in order to make good use of Dunnage bag, we should join the corrugated cardboard or other sheet formation around the Dunnage bag in effectively protecting the Dunnage bag out of puncturing. 
  
Dunnage bag options: 
  
• measuring the gap between the cargo. 
• measuring the overall height of the stack of goods. 
• measuring the depth of the tray or the depth of the packaging size of goods. 
• Our professional staff can help you design packing products and the option of products, providing advice and guidance to the scene at any time. 
 
Standard and Usage Scope:
 
| | | | | |
| --- | --- | --- | --- | --- |
| NO | Specification(W×L) | Height of filling(mm) | breadth of pulling(mm) | Usage height(mm) |
| 1 | 500×1000 | 200 | 250 | 900 |
| 2 | 800×1200 | 300 | 400 | 1100 |
| 3 | 1000×1800 | 400 | 500 | 1700 |
| 4 | 1000×2000 | 400 | 500 | 1900 |
| 5 | Etc… | … | ... | … |
Note: In order to protect the operator when open the door of the container, do not use Dunnage bag between the goods and door of container. If it must use it ,please stay dunnage bag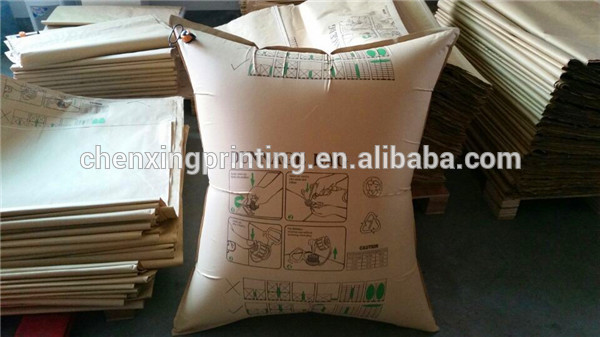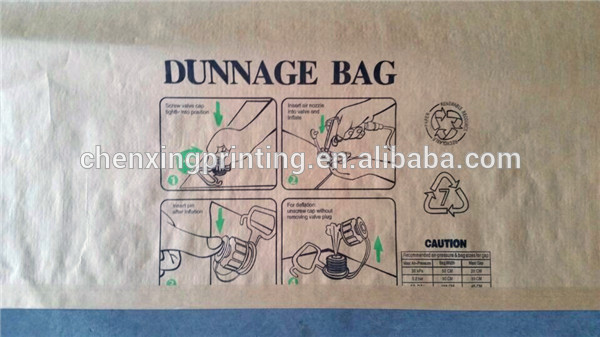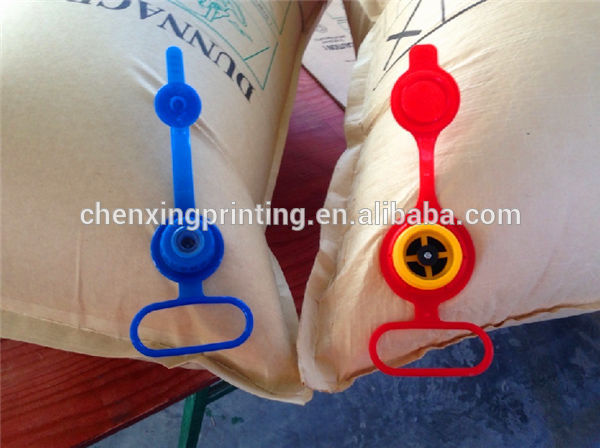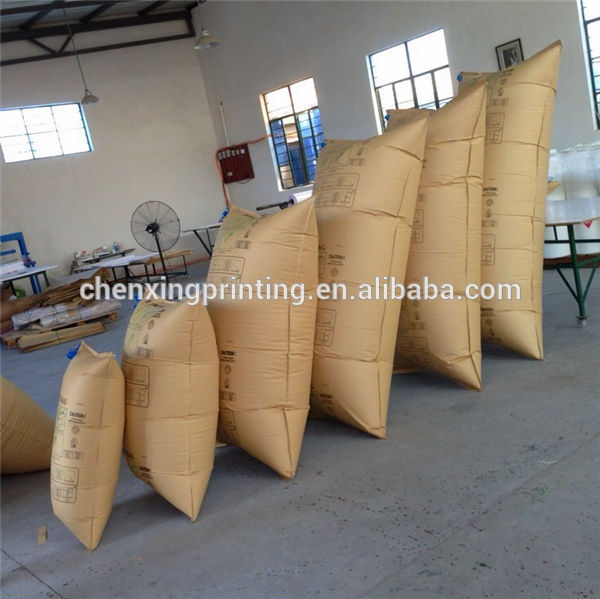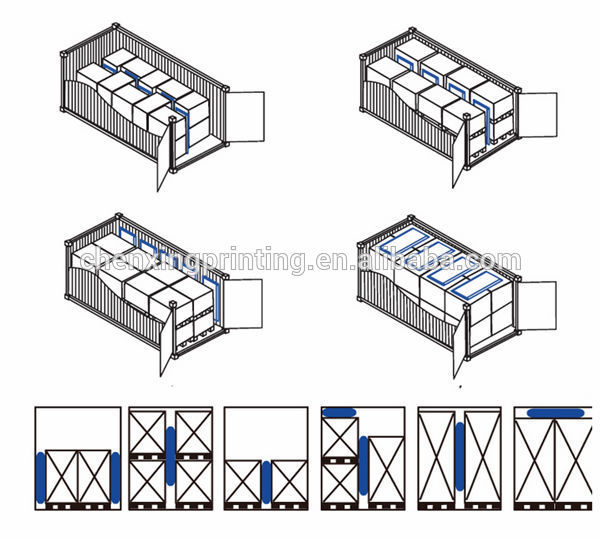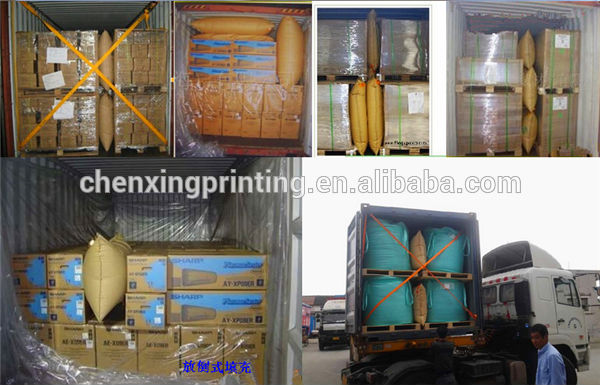 How to use :